Vickys Easter Bunny Bread Rolls, GF DF EF SF NF. Buy Gluten free Bakery Products Online. Great recipe for Vickys Easter Bunny Bread Rolls, GF DF EF SF NF. Vickys Easter Bunny Bread Rolls, GF DF EF SF NF.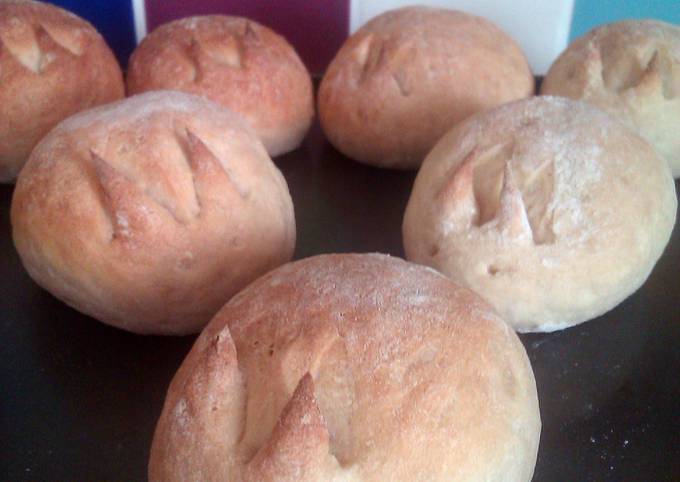 So good spread thickly with sunflower spread and dusted with sugar. These easter bunny bread rolls are super simple and super cute. You need just a few basic ingredients to impress your friends and family. You can have Vickys Easter Bunny Bread Rolls, GF DF EF SF NF using 14 ingredients and 10 steps. Here is how you achieve it.
Ingredients of Vickys Easter Bunny Bread Rolls, GF DF EF SF NF
It's 500 grams of strong bread flour.
Prepare 2 tsp (14 g) of dry yeast.
Prepare 1 tsp of salt.
You need 30 grams of dairy-free spread/butter.
You need 75 ml of warm coconut or rice milk.
Prepare 225 ml of warm water.
Prepare of Gluten Free Recipe.
You need 450 g of gluten-free flour.
You need 2 tsp of fast acting yeast.
It's 2 tsp of xanthan gum.
You need 1 tsp of salt.
It's 250-300 ml (1 cup) of – 1 & 1/4 cups) light coconut milk.
It's 2 tbsp of olive oil.
You need 1 tbsp of runny honey / agave nectar.
Grease a baking sheet or large baking tray and line with baking parchment. Sift the flour into a large mixing bowl. Add the salt and yeast and make a well in the centre. Pour in the water and bring together with your hands to make a soft dough.
Vickys Easter Bunny Bread Rolls, GF DF EF SF NF instructions
Mix the flour, yeast and salt in a bowl, then cut in the butter, rubbing with your fingertips until crumbs are formed.
Mix the milk and water together then add to the dough, combining with your hands until the dough comes together. Work for 20 minutes on a floured surface until the dough becomes elastic.
Return the dough to the bowl, cover with a slightly damp cloth and leave to double in size, around an hour, an hour and a half.
Gluten Free Directions – Put 250ml milk, the honey and oil in a bowl and microwave for 1 minute or heat in a small pan until warmed. Add to the dry ingredients and form the dough – if it's too dry add extra warmed milk. Continue with the rest of the directions (one rise then bake).
Punch the dough down on a floured surface and split into 8 balls. Flatten them slightly with your palm then set on baking paper on a baking sheet. Cover with the cloth again and leave another hour to rise again.
Preheat the oven to gas 7 / 220C / 425°F OR gas 6 / 200C / 400F for the gluten-free rolls.
Using a pair of sharp kitchen scissors, snip twice on top of one end of each roll to make the bunnies ears and poke the scissors in to make eyes underneath.
Dust the tops with a little flour and glaze the gluten-free ones with some extra milk then bake for around 10 – 12 minutes (15 – 20 for gluten-free) or until golden and cooked through.
Let cool on a wire rack then enjoy with soup or spread with butter!.
These are so cute I had to share! They were on a Facebook page but the bread recipe is my own.
How adorable are these Easter Bunny Shaped Rolls? The photo above is from a professional pastry chef. The dough is a pastry dough and not a bread rolls dough. This photo above is for Easter Bunny Shaped Rolls inspiration only. If you want to try the original recipe, please visit the link in the next paragraph.
source: cookpad.com