Mini Coconut Biscuits ~ A 3 ingredient recipe. It is enjoyed by millions daily. It is easy, it's fast, it tastes delicious. They are fine and they look fantastic.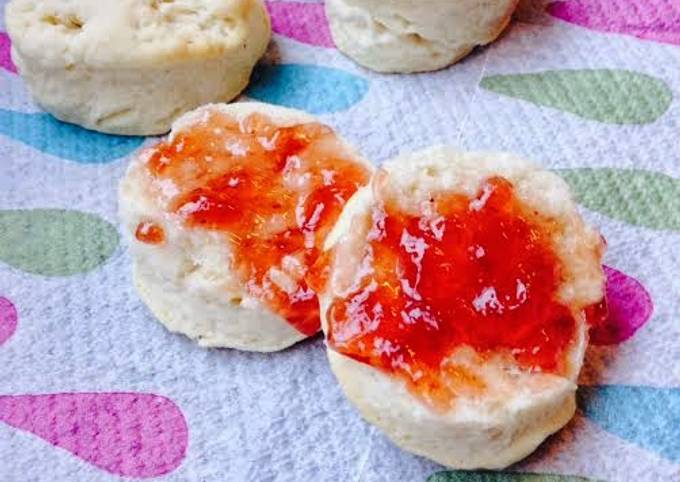 Here is how you can achieve it. In a large bowl combine the shredded coconut, sugar and coconut milk. Using a spatula mix until the shredded coconut is fully coated and the mixture comes together into a sticky wet batter. You can cook Mini Coconut Biscuits ~ A 3 ingredient recipe using 4 ingredients and 6 steps. Here is how you cook it.
Ingredients of Mini Coconut Biscuits ~ A 3 ingredient recipe
Prepare 2 cups of self raising flour.
You need 3/4 cup of coconut milk.
Prepare 1/3 cup of coconut oil.
You need 200 C of Preheat your oven to.
Using a tablespoon scoop the coconut mixture into your hands and form into a ball. Get back to basics with our simple recipes that use just three ingredients, from budget-friendly omelettes and pasta to biscuits, ice cream, and cocktails. Beat the butter, sugar and vanilla until pale and creamy, add the egg and beat. The sweet, creamy flesh of this tropical nut can be used in sweet and savoury dishes.
Mini Coconut Biscuits ~ A 3 ingredient recipe instructions
In a bowl mix together the flour and the oil first… I made these biscuits in the middle of winter, so the oil was hard!!!! I made sure I melted it (few seconds in the microwave did it).
Once mixed add in the coconut milk and mix together to form a dough.
I then rolled the dough out on a flour dusted surface – the surface being my kitchen counter. Roll it out with a rolling pin to 1/2 inch thickness.
I just used a small round cookie cutter and placed the dough circles on a baking sheet.
Bake for 10 – 12 mins max. The biscuits should have risen and gotten just a little brown.
Serve immediately with some jam smothered on it.
Try coconut cream, milk and water too. Line three baking trays with baking paper. To make the biscuit dough, measure the butter, sugar, flour and semolina into the bowl of an electric. But since then I've never had a failure. Add self-rising flour and coconut oil to a mixing bowl, and use a pastry cutter or forks to cut the coconut oil into the flour until the mixture is like fine crumbs.
source: cookpad.com