Kare-Kare. Kare Kare is a type of Filipino stew with a rich and thick peanut sauce. It is a popular dish in the Philippines served during special occasions. The traditional recipe is composed of ox tail.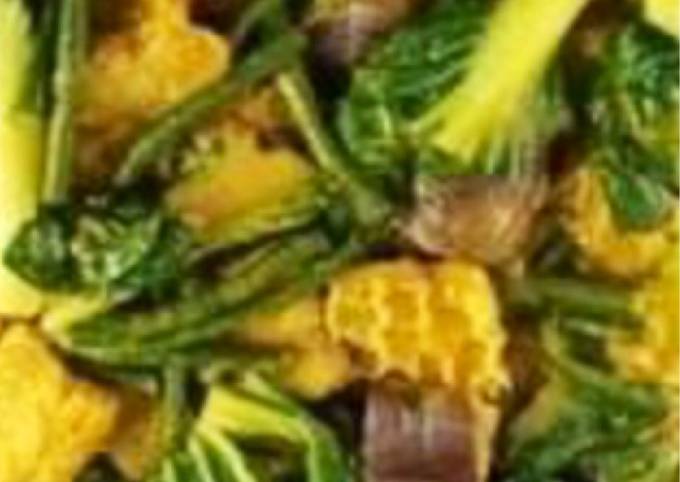 Lightly browned toasted ground rice is used to. Kare kare is a traditional Filipino recipe. The word 'kare' is derived from the word curry (surprise surprise!). You can cook Kare-Kare using 16 ingredients and 8 steps. Here is how you cook that.
Ingredients of Kare-Kare
Prepare 1 1/2 of kilo ox tail or Short beef ribs. I used beef ribs in these recipe.
Prepare 1 cup of unsalted peanut butter.
It's 1/4 cup of ground toasted rice.
Prepare 1 of red onions (diced).
Prepare 1 of whole garlic (minced).
It's 1/4 cup of annatto seeds (soaked in ½ cup boiling water).
You need 2 tbsp of brown sugar.
Prepare 5 cups of beef stock.
Prepare 5 grams of Salt.
You need of flavored oil (vegetable, canola, etc).
It's of ground black pepper.
It's of Bagoong (fermented shrimp paste).
Prepare of Vegetables Ingredients:.
Prepare 4 pcs. of eggplant (sliced).
Prepare 2 bundle of string beans (sliced).
Prepare 2 bunch of Baby Bok Choy.
You might also know this dish as kari-kaari. By the way, don't associate this curry with other Indian curries as the flavour is completely different. Kare-kare is a Philippine stew / curry complemented with a thick savory peanut sauce. Derived from the word Kare means curry, Kare-kare which translates curd and curry.
Kare-Kare instructions
In a pot add oil and sauté onion and garlic, once onions turn translucent remove then set it aside..
Now using the same pot add beef ribs then brown all sides..
Add the sauteed onion and garlic back to the pot. Then pour the beef stock and a cup of water into the pot then bring to a boil, cover and simmer for 1.5 hours or until meat is tender (Add water if needed)..
Turn of the heat then remove the beef ribs from the pot and leaving all the liquid, set beef ribs aside..
Add sugar, ground toasted rice, peanut butter and water from soaked annatto seeds into the pot then mix thoroughly until it's even in consistency. Turn on the heat to medium then let it boil..
Once sauce is boiling, turn heat to low then add the beef ribs and simmer for 15 minutes. Season with a dash of salt and freshly ground pepper..
Now cook the vegetables separately by blanching string beans, eggplants and bok choy..
Pour stew on a deep bowl and add cooked vegetables on the side. Serve with bagoong..
Loving everything I'm reading so far! I am glad you found my site and I hope you find it useful. 🙂 Reply. shobelyn says. I love this version of kare kare. Filipino kare kare (or kare-kare) is an oxtail stew complemented by a thick peanut-based sauce, where a number of sautéed vegetables like bok choy, eggplant, string beans, daikon or banana flower are added to create a very comforting and hearty dish. Kare Kare (pronounced as kah-reh ka-reh) is a Filipino peanut-based stew.
source: cookpad.com